Craft Weekend Retreat 2023
If crafting is your thing, this weekend will be absolute heaven. Two days of fabulous craft projects, with everything laid on for you. And all taking place in a beautiful spa hotel.
This really is about having unadulterated fun, with no responsibilities. Come with a friend, or book for yourself and meet lovely people who share your enjoyment of a good 'make'.
There's loads of varied content and skills to learn (details below), but this a relaxed retreat with a flexible schedule. You're welcome to take a break and enjoy a dip in the pool whenever you wish. This is time for you.
In addition to the core activities there will be some little surprises added in along the way, as time permits. There will also be a weekend activity that you can pick up and put down in those quieter moments. One thing's for sure, you won't be bored!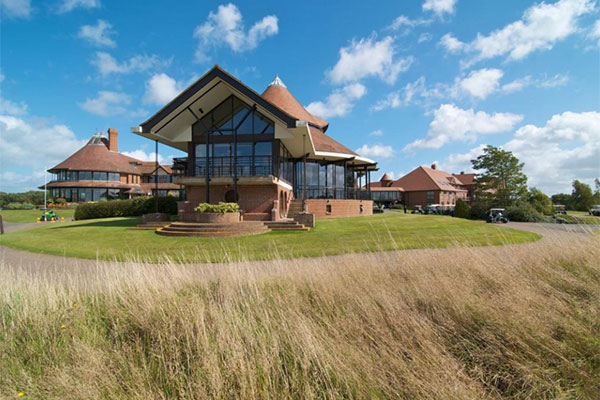 The 4-star East Sussex National Hotel is set within 1,100 acres of quintessential English countryside, and features two peaceful golf courses. Don't forget your swimming costume if you want to make use of the Horsted Health Club and Spa.
Every bedroom has stunning views of the estate, en suite bathroom (shower and bath), TV, Wifi, tea- and coffee-making facilities, complementary toiletries, iron and hairdryer.
The cost shown is based on sharing a twin room, but if you'd prefer a room to yourself it's just £60 more.
All your meals in the excellent hotel restaurant are included too.
A sociable space for crafting
Our dedicated retreat room is large, light and airy, and filled with the happy hum of conversation. You'll have your own workspace, with plenty of room for your projects.
A chance to try out new techniques
The emphasis may be on fun, but you'll still be picking up skills that you can return to when the retreat is over. You'll be exploring paper crafts, paper making, leather craft and needle felting.
We'll demonstrate each project clearly, and will be on hand to make sure you feel confident with the techniques you're using.
Please note that the exact projects are subject to change – we'll let you know if there are any amendments.
What level of ability is the retreat for?
No special skills are required for this retreat – we assume no prior knowledge. The projects are achievable for anyone who enjoys working with their hands. It's no problem if you do have experience of any of the techniques – you'll get to enjoy a lovely project, and develop your skills and confidence further.
What do I need to bring? What equipment is provided?
There's nothing you need to bring along, other than bags of enthusiasm. We'll provide all the materials you need. 
Day 1
Arrival at 9:30 for a 10am start.
Our first project is totally on-trend: Paper flower decorations. We are delighted to be welcoming Laura Reed, author of Blooming Paper: How to Handcraft Paper Flowers and Botanicals to join us for this first session. You will be experimenting with different blooms and you will have the option of making a lovely hoop decoration or creating show stopping cake toppers.
Depending on timings, we may start the mystery weekend project before lunch.
A hot and cold buffet lunch will be served between 1 and 2pm.
The afternoon is sticking with a paper theme as we will take you through creating silk papers. These are great for integrating into any paper craft activities as well as decorating handmade notebooks, wrapping presents and also mixed media projects.
Tea, coffee and cordial will be available throughout the day.
A three-course dinner will be served in a private area, following which you can relax in the bar or enjoy the hotel facilities.
Day 2
Start your day with the hotel's full English or continental breakfast, served between 7am and 9:30am. You'll have access to the retreat room from 9am, with time to work on the bonus weekend project if you choose. Or treat yourself to a lie-in.
At 10am, we'll get you started on some simple leathercraft activities. A small amount of hand sewing will be involved but no experience or skill is required.. we'll show you everything you need. Should you wish for a vegan leather option please do let us know.
We'll enjoy another buffet lunch at 12:30.
Your afternoon will be focused on needle felting and we'll be creating a charming easter garland decoration. Needle felting is a fun and therapeutic activity… the perfect end to a weekend away.
Your retreat will draw to a close at 4pm.
Please note that these details are subject to variation, but they do give you a good idea of what to expect.
We'll be on hand for help and guidance whenever you need it.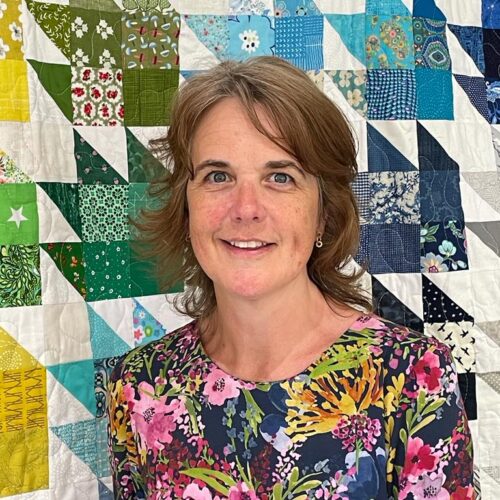 Owner of Made and Making, Sarah has been sewing all her life. Her passion is helping others to gain the same level of enjoyment from mastering these creative skills. She's known for her infectious enthusiasm, her endless knowledge and for her knack for explaining things clearly, leading to lots of 'aha!' moments. You may well have seen her recently in as a guest designer on the TV sewing channel Sewing Street.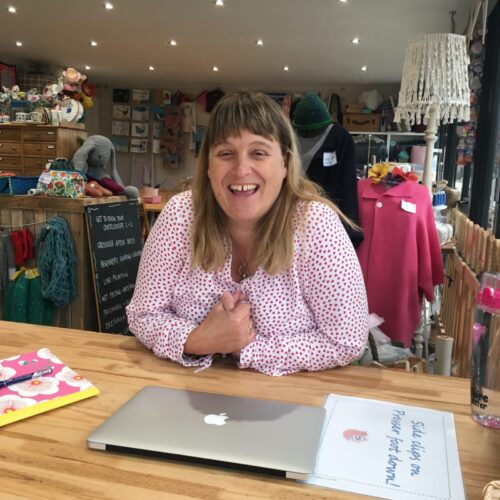 Louise can turn her hand to all kinds of crafts – dyeing, felting, weaving, crocheting, stitching and patchwork – and is currently a bit obsessed with hand sewing hexagons! She loves sharing her techniques by teaching an assortment of craft courses. She also works behind the scenes, keeping both Made and Making contemporary craft centre and Sarah Brangwyn Retreats running smoothly.
The measures we have in place are a combination of government guidelines, hotel policy and a commitment to providing a safe space in which everyone can relax.
We currently have the following arrangements (and will update you if any of these change):
Each participant must take a lateral flow test no more than 24 hours before the retreat begins. Proof of a negative result is required on arrival. Please log your result on the NHS website (as detailed in the test instructions) and have the results ready to show us (it will be an email or text).
Wearing a face covering, in the sewing room or around the hotel, is personal choice. The fact that everyone present has taken a negative lateral flow test brings a lot of reassurance, but you are welcome to wear your mask if you prefer.
We'll have windows open for ventilation where at all possible.
Hand sanitiser will be available.
We encourage you to bring your own sewing machine and sewing kit to avoid handling shared resources. However, some equipment is available on-site.
We take photographs during our retreats for promotional purposes. Please make us aware at the time of booking if you would prefer not to be included.
All dietary requirements are catered for. Please help us by mentioning at time of booking.
Prices are per person.
50% deposit is payable at time of booking. The balance is due one month before the event. 
If full payment has not been received three one month before the event we reserve the right to reallocate your place.
The price includes:
one night's accommodation at the East Sussex National Hotel. 

all activities and materials

buffet lunch and three-course evening meal on day one

breakfast and buffet lunch on day two

refreshments served throughout each day

free use of the health club 7am to 8pm, including pool, spa pool, sauna and steam room. (Treatments at the award-winning Horsted Spa can be booked separately.)

free parking

free Wifi throughout the hotel.
If you'd like to extend your stay, you're welcome to book with the hotel independently.
If you change your mind, or are unable to attend for any reason, please let us know, in writing, as soon as possible.
We will give you a full refund if your place can be taken by someone else. If this is not possible then we regret that no refund will be possible.
In the unlikely event that we have to cancel the retreat you will receive a full refund.
Do you have more questions?