Crochet Weekend Retreat 2022
Let us look after you for a weekend so that you can focus on crochet, crochet and more crochet.
We're thrilled to have exclusive use of the magical Random Hall hotel in Slinfold, West Sussex. And with two nights away, you'll be able to truly switch off and recharge your batteries.
With tutors on hand to help you, the weekend is a chance to work on whatever crochet projects you have in mind. There's also a surprise weekend project thrown in.
Our enjoyable 'how to' sessions will help expand your crochet repertoire.
All this fun in the welcoming company of people who share your love of all things hooky.
Please note that a non-residential rate is available. It covers participation on the Saturday and Sunday, from 9:30am to close, with lunch included but no accommodation. If you'd like the option of enjoying an evening meal with everyone on the Saturday too, please let us know when you book (additional charge).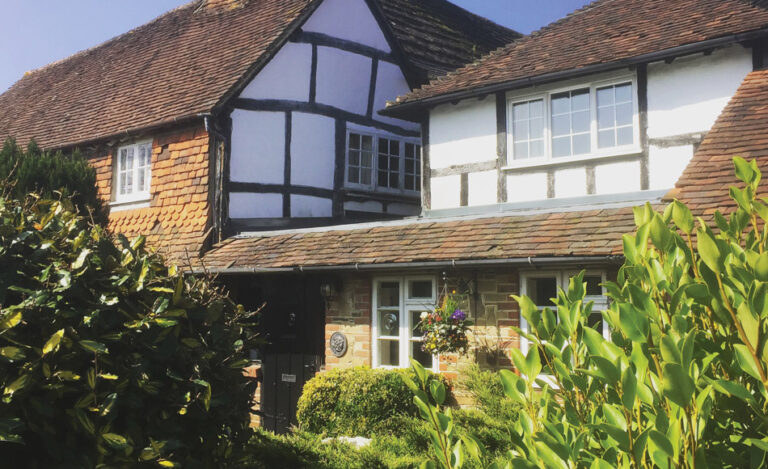 Random Hall is a charming 16th century country hotel just outside Slinfold, near Horsham.
As well as beautifully appointed rooms, you'll enjoy the cosy oak-beamed bar and lounge areas with log fires.
The hotel's renowned restaurant – Flagstones – serves classic home cooked cuisine and fabulous wines.
If all the places at Random Hall have been taken, and you don't live within 'commuting' distance, you're very welcome to book the daytime-only option and make use of one of the other local hotels. We're happy to give you some suggestions.
A sociable space for crafting
We just love hearing the buzz of happy chatter around our spacious communal crochet room. You'll have plenty of space at your dedicated crafting table.
There is also a break-out lounge where you can go for a change of scene, a chat and a cup of tea or coffee.
Mini workshops will be running through the weekend, with our expert tutors sharing top techniques.
The sessions are great fun and you can attend as many as you like, at no extra cost. Have you something in mind you would like us to cover… just ask and we'll see if we can fit it in.
What level of ability is the retreat for?
The aim of the weekend is for you to work on your own projects, so you do need to be up and running with the basics. From that starting point there's plenty to learn as you go. Highly experienced crochet lovers may not need the 'how to' workshops. But you can still get inspiration and ideas from the group as well as the tutors, and enjoy having time devoted to crochet.
What do I need to bring? What equipment is provided?
You'll need to bring your own projects: the patterns, yarn and hooks.
We'll have a bonus weekend project for you to work on, with all the yarn provided.
"Relaxing, self-indulgent, interesting, inspiring, instructive and sociable - great fun!"
Day 1
You can arrive any time on the Friday afternoon, ready for our official meet time of 5pm. Later arrivals are no issue – just let us know so we don't worry.
We'll be able to introduce ourselves, share some crochet stories and do some show and tells before enjoying a two-course meal and a relaxed evening of crochet.
Day 2
On the Saturday, our morning session will start at 9:30am, giving you chance to enjoy an unhurried breakfast – always a treat.
You can get started on your project and get to know more about your fellow attendees through some show and tell stories (please feel free to bring a project with you to share).
Lunch will be served between 1 and 2pm.
The afternoon will see us back in the main crochet room. We'll also treat you to a special workshop session led by a guest tutor, finishing at about 5pm.
There will then be a chance to relax before we gather for an evening meal and an optional fun evening activity.
Tea, coffee and treats will be available throughout the day, with short mid-morning and afternoon breaks.
Day 3
Breakfast will be served before we pick up our hooks again.
You can dip into a mini workshops on different crochet techniques taking place throughout the day and listen to a few more show and tell stories as we share our favourite projects and patterns.
We will break for lunch at about 12:30pm and the retreat will draw to a close (don't make us go!) by 4pm.
We'll be on hand for help and guidance whenever you need it.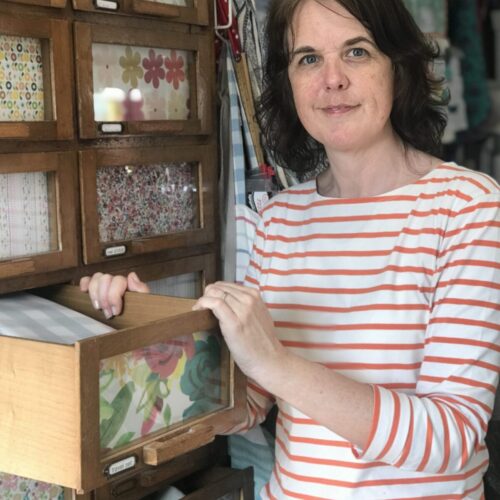 Owner of Made and Making, Sarah has been sewing all her life. Her passion is helping others to gain the same level of enjoyment from mastering these creative skills. She's known for her infectious enthusiasm, her endless knowledge and for her knack for explaining things clearly, leading to lots of 'aha!' moments.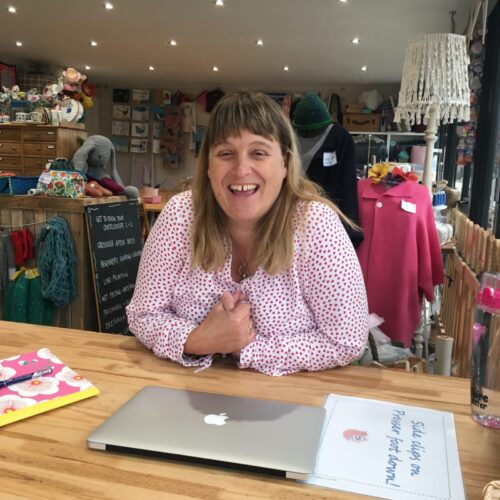 Louise can turn her hand to all kinds of crafts – dyeing, felting, weaving, crocheting, stitching and patchwork – and is currently a bit obsessed with hand sewing hexagons! She loves sharing her techniques by teaching an assortment of craft courses. She also works behind the scenes, keeping both Made and Making craft centre and Sarah Brangwyn Retreats running smoothly.
Eleonora is a passionate crochet designer and blogger. Her Dutch mother crocheted her own wedding dress in 1974 and Eleonora was wrapped in crocheted blankets soon after she was born – it really has always been a part of her life!
The measures we have in place are a combination of government guidelines, hotel policy and a commitment to providing a safe space in which everyone can relax.
We currently have the following arrangements (and will update you if any of these change):
Each participant must take a lateral flow test no more than 24 hours before the retreat begins. Proof of a negative result is required on arrival. Please log your result on the NHS website (as detailed in the test instructions) and have the results ready to show us (it will be an email or text).
Wearing a face covering, in the sewing room or around the hotel, is personal choice. The fact that everyone present has taken a negative lateral flow test brings a lot of reassurance, but you are welcome to wear your mask if you prefer.
We'll have windows open for ventilation where at all possible.
Hand sanitiser will be available.
We encourage you to bring your own sewing machine and sewing kit to avoid handling shared resources. However, some equipment is available on-site.
We take photographs during our retreats for promotional purposes. Please make us aware at the time of booking if you would prefer not to be included.
All dietary requirements are catered for. Please help us by mentioning at time of booking.
50% deposit is payable at time of booking, with the balance of the account due on 31st July 2022 . Please note that the deposit is non-refundable. If full payment has not been received by 31st July 2022 we reserve the right to reallocate your place.
The residential price includes:
Two nights' accommodation in a single room (superior and twin rooms also available – supplements apply)
Two-course evening meal on the Friday
Breakfast, lunch and two-course evening meal on the Saturday
Breakfast and lunch on the Sunday
Refreshments throughout each day
Free parking
Free Wifi throughout the hotel.
Please note that a non-residential rate is also available. It covers participation on the Saturday and Sunday, from 9:30am to close, with lunch included.
If you change your mind, or are unable to attend for any reason, please let us know, in writing, as soon as possible.
We will give you a full refund if your place can be taken by someone else. If this is not possible then we regret that no refund will be possible.
In the unlikely event that we have to cancel the retreat you will receive a full refund.
Do you have more questions?