Our dressmaking retreat is for those who would enjoy the opportunity to have two days of uninterrupted sewing activity with chat, laughter and plenty of tea.
Our friendly, expert tutors will be available for tips and guidance all weekend.
What you work on is up to you. You might simply enjoy having the time to finish projects that have been stacking up. Or perhaps you'd like to tackle something more complicated with support on hand. Either way, we've got you covered.
This is also a chance to escape the stresses of daily life in the dreamy surroundings of a spa hotel.
Fancy a break from your sewing? You can take a dip in the pool or book yourself a treatment. This is a relaxed retreat, with no packed schedules.
You'll end the weekend feeling rested and inspired, and with new sewing-loving friends for life.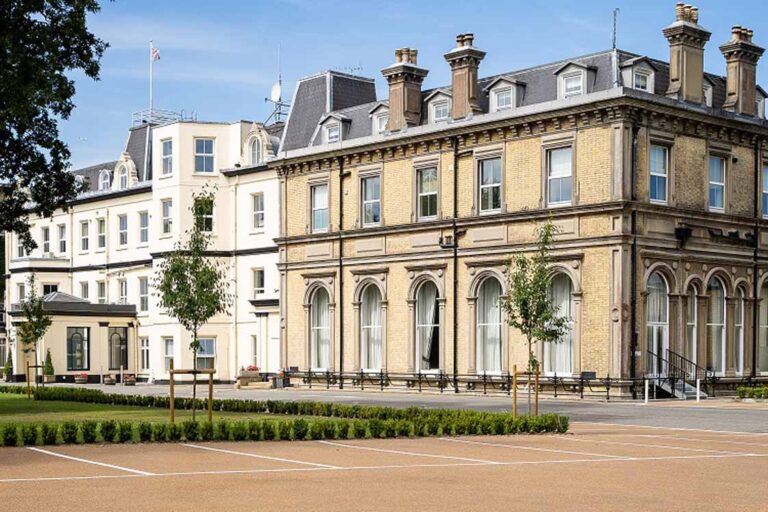 Our retreat takes place at The Spa Hotel, Tunbridge Wells. Originally a Georgian country mansion, it opened as a decadent hotel in 1880, with 14 acres of landscaped grounds and easy access to the historic town centre.
Each of the individually designed rooms has an en-suite bathroom, flat-screen TV, Wifi, complimentary toiletries, iron, hairdryer and tea and coffee-making facilities.
Use of the indoor swimming pool, sauna, steam room and gym is included, and you can also book a treatment in the spa (for an additional charge).
We'll enjoy meals from the award-winning restaurant (served in a private room), with the option of a drink in the stylish Zagatos Bar.
A sociable space for crafting
Our dedicated sewing room in the hotel is large, light and airy. It's a wonderful experience to work alongside each other, sharing ideas and picking up new techniques.
Everyone will have their own personal sewing table, with plenty of room. No need to pack anything away between sessions!
A chance to develop your dressmaking skills
You'll have access to our experienced tutors for the entire retreat. They'll be able to answer your questions, give advice on your projects and show you ways to get brilliant results.
As compared to attending a formal course, this approach means you get to learn exactly what you want to learn.
What level of ability is the retreat for?
There's always a broad range of abilities within the group, but you do need to have some dressmaking knowledge. It's not designed for someone who is new to dressmaking and taking on their first project. So long as you know the basics, and can work independently, you'll have a great time.
What do I need to bring? What equipment is provided?
Please bring along your own sewing kit (needles, scissors, thread, pins etc). We'll have a stock of essential equipment in case of forgotten items.
We also recommend that you bring your own sewing machine (and overlocker, if you plan to use one). However, it's possible to book one of our machines for £20 per day. Just get in touch to request one.
You'll have access to one plug sockets  your sewing station, if you need more please bring an extension lead. We'll also set up ironing stations around the room.
"A happy space to create and learn without pressure. Came away with more confidence."
Day 1
Arrival at 9:30 in the sewing room. We'll have time to meet up and introduce ourselves before you get started, on the project(s) you've brought with you, at 10am.
A hot and cold buffet lunch will be served between 1 and 2pm before a relaxed afternoon back at the machines.
Tea and coffee will be available throughout the day. You're welcome to take a break and enjoy a stroll in the grounds whenever you wish.
A delicious three-course dinner will be served in a private room, following which there will be the opportunity to return to the sewing room, relax in the bar or enjoy some of the hotel facilities.
Or you can retreat to your room for an early night.
Day 2
Start your day with a full English or continental breakfast, served between 7am and 9:30am. The sewing room will be open from 9am, but there's no pressure to be there then. Have a lie-in if you want!
You'll be able to sew until the retreat draws to a close at 4pm, with a break for another buffet lunch at 12:30.
As we pack up our things we'll say goodbye… until next time.
We'll be on hand for help and guidance whenever you need it.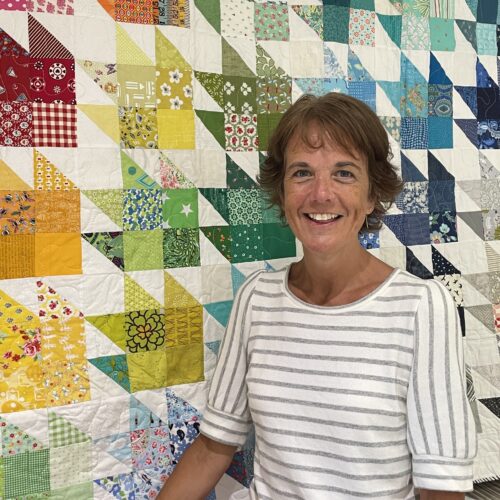 Owner of Made and Making, Sarah has been sewing all her life. Her passion is helping others to gain the same level of enjoyment from mastering these creative skills. She's known for her infectious enthusiasm, her endless knowledge and for her knack for explaining things clearly, leading to lots of 'aha!' moments. You may well have seen her recently in as a guest designer on the TV sewing channel Sewing Street.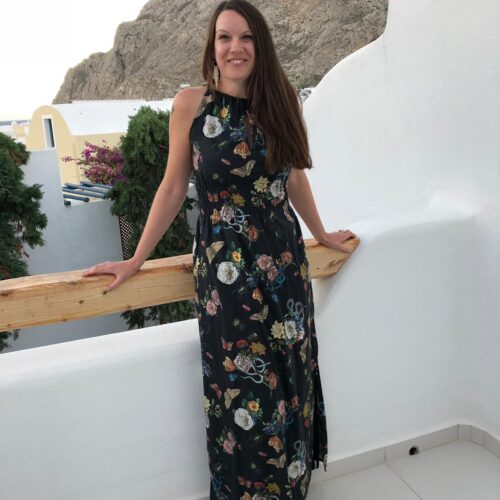 Julia is a teacher, author and lover of yarn and fabric crafts. Julia has always sewn, knitted and crocheted and in 2006 she completed a Diploma in Art and Design, specialising in Fashion and Pattern Cutting. In 2014 her first book 'The Overlocker Technique Manual' was published and has become a bestselling craft book. Her second book, 'The Coverstitch Technique Manual', is now available.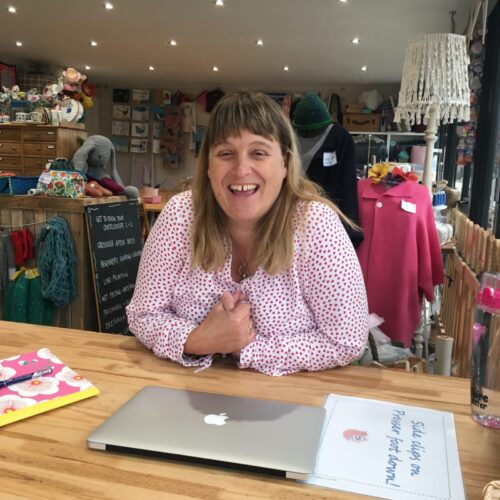 Louise can turn her hand to all kinds of crafts – dyeing, felting, weaving, stitching and patchwork – and is currently a bit obsessed with hand sewing hexagons! She loves sharing her techniques by teaching an assortment of craft courses, and also works behind the scenes – she's been keeping Made and Making running smoothly since the early days. Louise has three children and recently 'retired' from a career in pharmacy to live a more creative life.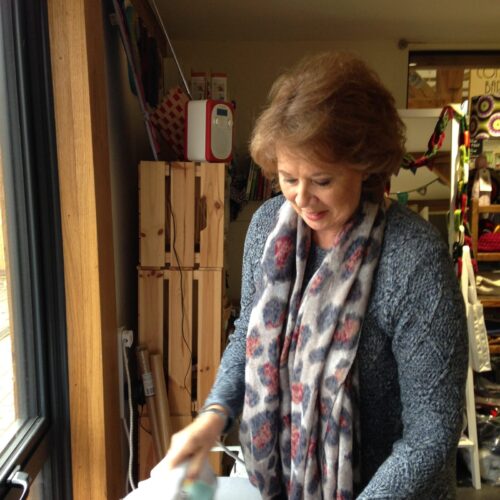 Pam has been sewing for many years. She undertook a City and Guilds course in creative studies and design featuring fashion whilst she was bringing up her three children. Then, having spent years dressmaking for herself, and making items for her home, she began taking commissions for home furnishings. When she's not sewing she can turn her hand to most things, including decorating and upcycling furniture. She has a calm and patient manner which is perfect for our friendly, relaxed workshops.
Prices are per person.
50% deposit is payable at time of booking, with the balance due on 28th February 2024. Please note that the deposit is non-refundable.
If full payment has not been received by 28th February 2024 we reserve the right to reallocate your place.
The price includes:
one night's accommodation at the Spa Hotel, Tunbridge Wells
buffet lunch and three-course evening meal on day one
breakfast and buffet lunch on day two
refreshments served throughout each day
use of the 10m pool, two gymnasiums, steam room and individual male and female saunas
free parking
free Wifi throughout the hotel.
If you'd like to extend your stay, you're welcome to book with the hotel independently.
If you change your mind, or are unable to attend for any reason, please let us know, in writing, as soon as possible.
We will give you a full refund if your place can be taken by someone else. If this is not possible then we regret that no refund will be possible.
In the unlikely event that we have to cancel the retreat you will receive a full refund.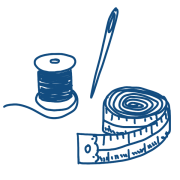 Do you have more questions?