Sewing Weekend Retreat 2023
This is a chance to settle into a fabulous hotel and enjoy two days of uninterrupted sewing. With chat, laughter and plenty of tea.
There will be an optional half day workshop, a programme of 'how to' sessions to choose from, but there are no packed schedules and no set projects.
You can bring along all those jobs that have been waiting for your attention, whether it's cushions, curtains, clothes or quilts. Alternatively you can start something from scratch and see it all the way through to completion. There will be no other demands on your time.
Plus you'll have tutors on hand to give advice and answer any questions.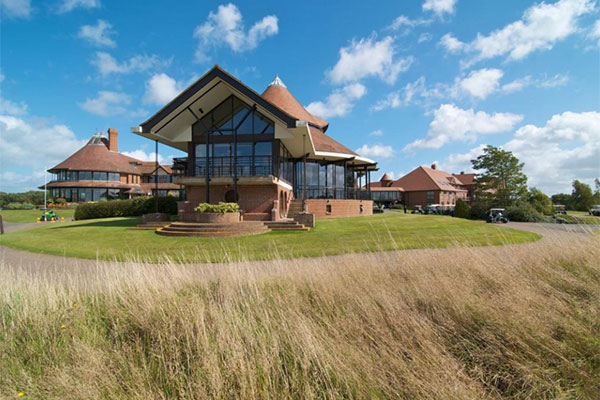 The 4-star East Sussex National Hotel is set within 1,100 acres of quintessential English countryside, and features two peaceful golf courses. Don't forget your swimming costume if you want to make use of the Horsted Health Club and Spa.
Every bedroom has stunning views of the estate, en suite bathroom (shower and bath), TV, Wifi, tea- and coffee-making facilities, complementary toiletries, iron and hairdryer.
The cost shown is based on sharing a twin room, but if you'd prefer a room to yourself it's just £40 more.
All your meals in the excellent hotel restaurant are included too.
A sociable space for crafting
Our dedicated sewing room is large, light and airy. You'll have your own personal sewing table, but we're 'together' enough that you can chat as you work.
You might want to take a stroll around the room to see what other people are doing. There's always so much variety.
There will be a number of bitesize workshops to choose from each day, at no extra cost. They're great fun and always prove popular.
To make sure you learn what you really want to learn, the sessions are tailored to the interests and abilities within the group – we'll be asking for your input ahead of the event. If there's a technique you've been dying to master, just let us know.
What level of ability is the retreat for?
All levels are welcome on this retreat, from self-starting beginners through to lifelong sewers. Please note that this isn't a course. You'll be bringing along your own projects to work on. But our tutors will be on hand help or advice as you sew.
What do I need to bring? What equipment is provided?
You'll need to bring your own sewing kit, including items such as scissors, pins, thread, needles and rulers, as well as the fabric and other materials you need for your project(s).
If you bring your own machine, which we recommend, don't forget the leads and foot pedal. (Believe us, this has happened!) Also, please note that your machine must be PAT tested before the event. A local electrician will be able to do this for you – do get in touch if you need any guidance.
Alternatively, you can book one of our own PAT-tested machines at £20 per day. Just contact us to request one. Overlockers are also available on request.
Your personal crafting table will have one plug socket and you'll have access to irons. If you need any extra plug sockets please bring an extension lead with you.
We'll also have a supply of essential kit in case of forgotten items.
Day 1
Your retreat begins at 9.30am on the Saturday. (If you'd like to stay at the hotel the night before, please book directly with them.)
We'll have time to introduce ourselves before the sewing begins at 10am. You'll also be able to book yourself onto any of the 'how to' sessions that take your fancy.
After a morning of sewing, we'll be served a hot and cold buffet lunch. It's then back to the sewing room for the afternoon.
Tea and coffee will be available throughout the day with short mid-morning and afternoon breaks.
In the evening, you'll be served a delicious three-course-meal, with a choice of three different options for each course.
You can then relax in the bar, enjoy the spa facilities or watch a film in bed. Whatever you fancy.
Day 2
On Sunday morning, breakfast is served between 7am and 9:30am. The sewing room will be open from 9am. It's up to you whether to make an early start or emerge later after a lovely lie-in.
The optional workshop will take place during the morning and we will supply everything needed.
You'll enjoy another buffet-style lunch at 12.30pm. Then there's more sewing, learning and happy conversation until you say goodbye to your new friends at 4pm.
We'll be on hand for help and guidance whenever you need it.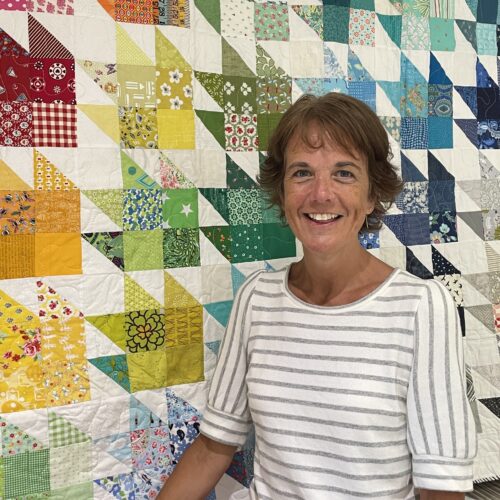 Owner of Made and Making, Sarah has been sewing all her life. Her passion is helping others to gain the same level of enjoyment from mastering these creative skills. She's known for her infectious enthusiasm, her endless knowledge and for her knack for explaining things clearly, leading to lots of 'aha!' moments. You may well have seen her recently as a guest designer on the TV sewing channel Sewing Street.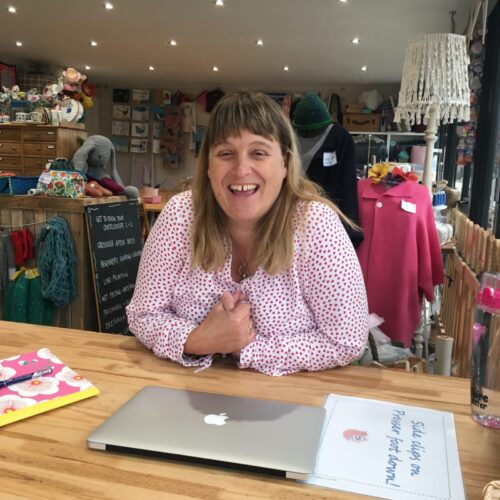 Louise can turn her hand to all kinds of crafts – dyeing, felting, weaving, stitching and patchwork – and is currently a bit obsessed with hand sewing hexagons! She loves sharing her techniques by teaching an assortment of craft courses, and also works behind the scenes at Made and Making craft centre, as well as at Sarah Brangwyn Retreats.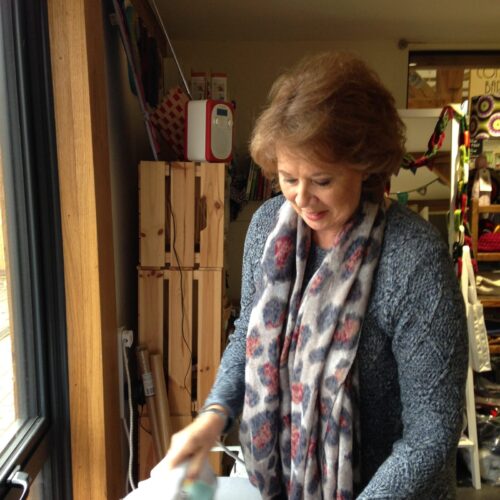 Pam has been sewing for many years. She undertook a City and Guilds course in creative studies and design featuring fashion whilst she was bringing up her three children. Then, having spent years dressmaking for herself, and making items for her home, she began taking commissions for home furnishings. She has a calm and patient manner which is perfect for our friendly, relaxed retreats.
Having trained and worked as an accountant, Vanessa only took up sewing once her two daughters started school. She found real joy in creating things for others. As well as dressmaking, she loves patchwork and making things for the home. (Her husband thinks there are more than enough cushions already!)
The cost of your booking will depend on whether you choose a private or shared room, or daytime only.
Also included in the price are:
Buffet lunch and 3 course evening meal on day one.
Large buffet breakfast and buffet lunch on day two.
Refreshments throughout each day.
Free use of the health club 7am to 8pm, including pool, spa pool, sauna and steam room. (Treatments at the award-winning Horsted Spa can be booked separately.)
Free parking.
Free Wifi throughout the hotel.
50% deposit is payable at time of booking with the balance of the account due on 31st August 2023. Please note that the deposit is non-refundable. If full payment has not been received by 31st August 2023 we reserve the right to reallocate your place.
If you change your mind, or are unable to attend for any reason, please let us know, in writing, as soon as possible.
We will give you a full refund if your place can be taken by someone else. If this is not possible then we regret that no refund will be possible.
In the unlikely event that we have to cancel the retreat you will receive a full refund.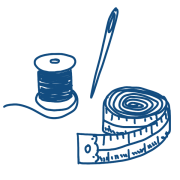 Do you have more questions?