Our UK dressmaking retreats are your chance to finally get that outfit made.
You'll enjoy two interruption-free days in our dedicated sewing room, with tutors to help you get fantastic results.
It all happens at a gorgeous hotel, and you'll be with a lovely bunch of fellow sewers.
Book your 2022 retreat today and get ready to relaaaaaaaaax.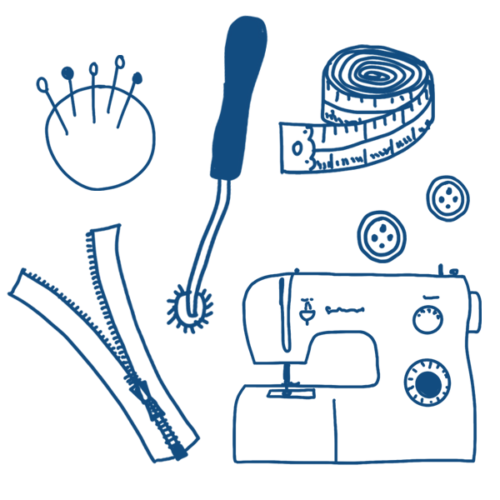 Upcoming Dressmaking Retreats...
No set projects
These weekends are all about whatever you want to make. We won't be telling you what to do. There's a relaxed and informal feel, and no busy timetable to follow.
You don't need to be an expert seamstress
Our dressmaking retreats are designed for people who can work independently. So long as you know the basics, perhaps having attended a beginner's course, you'll get loads from it. And our team of tutors will be there to help with the fiddly bits.
Pretend you're on the Sewing Bee!
A room full of sewers pushing their dressmaking skills to new levels and forming friendships along the way. Sound familiar? But you'll be glad to know our retreats are definitely not a race against the clock. Instead, they're all about slowing down and enjoying the process.
Why choose a Sarah Brangwyn Retreat?
Rated an average of 9.6/10, with lots of repeat bookings
Warm, friendly and inclusive
Seamless organisation
A focus on relaxation – no packed schedules
A wide range of abilities
Helpful tutors
Fabulous accommodation and delicious meals in a 4* hotel
Be the first to know about new dates & venues